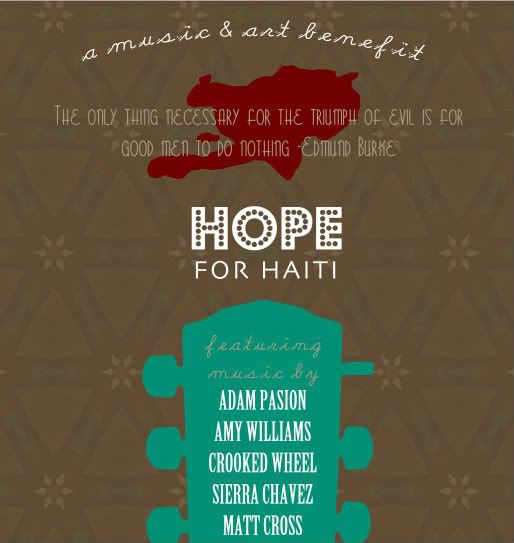 I feel my
dear friend
said it best over
here
"The grandmother with a face covered in dust and a voice strained from crying. The girl with braids and a dress who lies covered in rubble. The stunned people running through the streets, looking for help but finding no one. The father who, in one moment, lost all 4 of his kids and his wife. The parents still searching and praying for their lost children.
It's been hard to stop thinking about Haiti. The heartache and suffering are so immense that it seems as though it can't be true. Each loss is a tragedy, and combined they form a situation that is incomprehensible. If any good can come of this, perhaps it is that people in America and other developed countries might recognize the need to strengthen places like Haiti before disaster strikes. Once the emergency teams are gone and the situation stabilizes, the need will still remain." -Lindsay Lange
It is devastating to see the mere images of what is going on as they try to pick up the pieces.
This is a call to action!
The only thing necessary for the triumph of evil is for
good men to do nothing -Edmund Burke
come one come all! Spread the word!